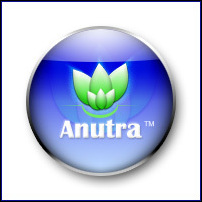 Windermere, FL (PRWEB) February 6, 2007
Health food industry pioneer Angelo Morini today announced the launch of his newest nutritional food product, Anutra. Anutra, a non-GMO, organically grown grain provides the highest and safest natural source of omega-3 alpha-linolenic fatty acids. Anutra is a modern cultivar of the ancient Aztec grain Salvia Hispanica L.
"Taking Anutra every day is one of the best things you can do for your overall health," says Mr. Morini, adding, "Anutra has been proven to be the healthiest and most nutritional food source available — plant or animal."
"Anutra users have been amazed at how great they feel and how it improves their overall health, energy and general wellness. The demand for Anutra by word of mouth has been overwhelming as more and more people use it as nutritional supplement and discover the preventative and healing properties of this super grain. That's why I am so excited to announce the availability of Anutra to the general public at http://www.Anutra.com," said Morini.
According to Dr. Wayne Coates, Anutra Scientific Advisor and author of Chia: Rediscovering a Forgotten Crop of the Aztecs (Univ. of Arizona Press 2005) new strains of the ancient grain offer the highest known natural percentage of the alpha-linolenic fatty acid, omega-3 (60-63%). Alpha-linolenic acid is an essential fatty acid acting in the human body to transform EPA and DHA through the action of desaturation and elongation enzymes. The Anutra grain also contains omega-6 essential fatty acids and exhibits a favorable omega-3 to omega-6 ratio of 3:1. Significant scientific research has shown modern diets contain too few omega-3 fatty acids. Omega-3 has been shown to be essential to lowering cholesterol and improving cardiovascular and heart health.
Anutra has strong antioxidant properties as well, having four times more antioxidants by weight than blueberries. Antioxidants present in Anutra include chlorogenic acid, caffeic acid and flavanol glycosides. Since oxidation is significantly delayed, Anutra has great potential in the food industry, especially when compared to flax seeds which due to a lack of antioxidants decompose very quickly. Additionally, flax contains vitamin B interrupters causing some countries to ban flax seed for human consumption. Finally, flax does not have a regular food status designation in the U.S.
Anutra grain is approved as a food product by the U.S. Food and Drug Administration (FDA) and the U.S. Department of Agriculture (USDA). Anutra is nature's most powerful nutritional supplement and food source containing significant amounts of all essential amino acids and phytonutrients. Anutra is also a good source of B vitamins, calcium (4 times more by weight more than milk), phosphorus, potassium, zinc, boron, and copper.
About Angelo Morini, Founder and Chairman of ValuHealth, Inc., the maker of Anutra:
Mr. Morini is the founder and Chairman Emeritus of Galaxy Nutritional Foods which has marketed healthy dairy products for more than 25 years. He revolutionized this important product category with Veggie